FORD 2017 Mustang Performance
Mustang's full-throttle power will blow you away. Where you go with it is entirely up to you.
The Mustang GT's 5.0L V8 engine has been expertly engineered to maximise power from every compression. Boasting strong power and torque, Mustang GT's engine roar and wide-eyed performance are the stuff of the legends.
The Mustang EcoBoost® model features the all-new twin-scroll turbocharged 2.3L EcoBoost® engine, giving you exhilarating performance without sacrificing fuel economy.
Electric Power Assisted Steering (EPAS)
Electric Power Assisted Steering adjusts to provide you with greater control in a range of road and weather conditions, and even crosswinds and potholes. And it only activates when needed, saving you fuel. Best of all, you're in control. Choose between three power-assisted settings to adjust steering effort: comfort, sport and normal.
Selectable Drive Modes
Selectable Drive Modes let you adjust handling dynamics and response characteristics for enhanced control in different driving situations. Toggle between "normal", "snow/wet", "sport", and "track" to stay in control, wherever the drive takes you.
SelectShift with Paddle Shifters
Mustang's SelectShift gives you the thrill of using a manual transmission with the ease of an automatic. Simply toggle the race car-inspired Paddle Shifters on the steering wheel to shift gears up or down.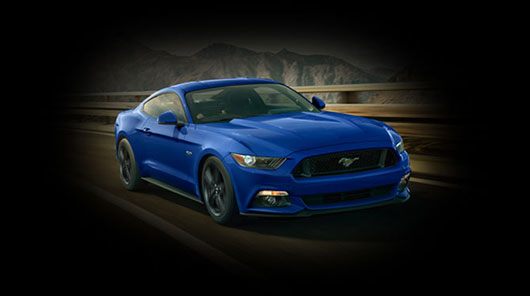 ABS and EBD
Mustang's advanced braking system gives you greater control if you have to brake quickly. In an emergency, Electronic Brake Force Distribution (EBD) balances brake force between front and rear wheels, while the Anti-lock Braking System (ABS) prevents wheels from locking.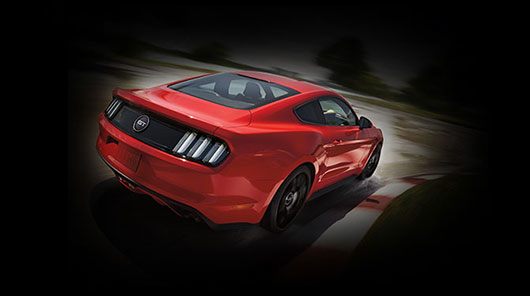 DSC and TCS
Dynamic Stability Control (DSC)1 and Traction Control System (TCS) work together to understand changing road conditions and your responses, and give you optimal control when you need it most. They reduce the chances of skidding, sliding sideways and over- and under-steering in corners.
Saved Vehicles
Recently Viewed Vehicles